Home Prices in Wisconsin are Stabilizing
Amidst the turmoil and problems of the year, there was some good news about Wisconsin home values in the year 2011; prices have stabilized. Based on a year-end report conducted by the Wisconsin Realtors® Association (WRA), the number of homes sold was slightly better than for the year 2010. And the price drop from 2010 to 2011 has been minor, signaling that we may have found the bottom of the price bubble.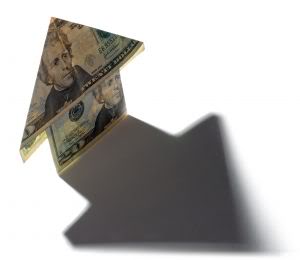 Not Unexpected
However, this trend is not a surprise to seasoned real estate agents. The Federal Homebuyer credit that was so popular during the year 2010 was projected to have a negative impact on the first six months of 2011. This prediction came true. Even more importantly, the latter half of 2011 saw a strong increase in home sales that were higher than the same point from 2010.
Small Signs of Economic Improvement
The best news is the fact that the number of homes selling has increased. While different parts of Wisconsin have seen varying degrees of improvement, the entire state has benefitted from improvements made in the economy. While government has shown a loss in jobs, the private sector is increasing enough in new jobs to offset the government loss. This has led to a drop in the total state unemployment number, down from 7.6% to 7.1%
Lower Prices Main Reason for More Sales
Obviously, when the price of goods drops it usually signals more buying from consumers. The same is true for homes across Wisconsin. Historically low mortgage rates, paired with lower home prices, have enabled more families to buy that first elusive home. While the average home price is roughly 25% to 30% lower today than it was in 2006, the recent trends are promising. Prices will rise with increased demand. As long as unemployment continues to drop and people continue to purchase homes, the prices will eventually rise again.
Everything moves in Cycles
Keep in mind that the state economy is like a giant organism. When something affects one part, another part is affected as well. Case in point, apartments are beginning to see a good recovery. A large number of people have chosen to rent a place for the short term while they make their plans to buy a home. As this trend continues, the price to rent an apartment or single family home will rise. When the price to rent becomes higher than the monthly payment on a typical mortgage, more people will look to purchase a home.
The last few years have been tough on a lot of people. Loss of jobs, drop in home prices and a general feeling of despair have been quite common. However, times are improving, if only slightly. Now is the time to get our financial houses in order and push forward to take advantage of the great home ownership opportunities that lie before us.
Original Post - Home Prices in Wisconsin are Stabilizing