Although sellers seem to have the advantage in the current market, this does not mean that sellers can simply put their home up for sale and wait for offers.  There is still some work to be done in order to get a buyer to pay the right asking price.  In fact, a lot of sellers are not aware of costly mistakes that are made that turn away buyers.
Mistake #1: Condition does not meet Home's Price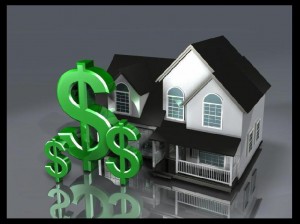 Nobody likes to pay more for a product than they have to.  When a home is priced above its condition then most potential buyers are immediately turned off.  If your home is priced at the upper end of your area's price range then the home should be ready to move in, right now.  If a potential buyer has to replace a window pane, steam clean the carpet or any other minor repair then the price of the home needs to be reduced or you can keep the price as is and make the necessary improvement.
Mistake #2: Limiting the Buyer's Ability to Inspect the Home
There is no doubt that trying to hold down a full time job, take care of social and personal responsibilities while keeping a home sparkly clean can be nerve racking.  However, most real estate agents will agree that people who don't make their home readily available to a potential buyer often lose a chance for a sale.  It is important that you are easy to reach during normal hours so that your agent can contact you and schedule a showing.
Mistake #3: Getting Too Attached to Memories
People that have lived in a home for 10+ years have built up some memories in that place.  A first marriage, a first child or a college graduation can all carry some cherished memories that we associate with a particular room or the whole house.  Some sellers will ask full price for their home simply because they are so connected to the property in an emotional way.  It is important for sellers to communicate with their agent and develop a reasonable price for the home and come to the realization that they will soon part with that special walkway or bedroom.
Mistake #4: Failing to Disclose any Problem
If a deal fails to close the blame can sometimes be laid on the seller.  Almost every home has some type of flaw that needs to be repaired or replaced.  Some of these flaws are minor and can be negotiated in a contract before purchase.  But certain items, like a roof that leaks or an electrical system that operates sporadically, can cause not only monetary damage but also physical harm.  It is vital that a seller walk through their home and inspect every room and every feature.  Being up front and honest about potential problems will make it easier on you and your agent to sell the home.
Take some time to go through the home and fix the things that are within your budget and ability.  When you are through, talk to your real estate agent and ask them to go through the house with you and come up with a firm asking price.  This will make the whole process much simpler for you.