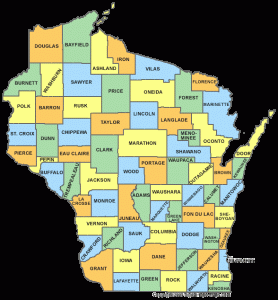 The Wisconsin housing statistics are now in for November of 2011. Here is an excerpt from what the Wisconsin Realtors Association (WRA) had to say:
"We are definitely closing out the year on a strong note," said Rob Keefe, Chairman of the WRA Board of Directors, noting that the seasonal pattern of home sales typically slows as winter approaches. "The strong market of the last few months has pulled sales in 2011 nearly even with the 2010 level," he said. Keefe noted that year-to-date home sales through the end of November are now less than 1 percent below last year, and that is without any bump from the federal government to stimulate existing home sales.
"This is clearly a buyer's market, and while inventories are down from October, they still remain high at more than 14 months," said WRA President and CEO Michael Theo. "This means buyers will be in the driver's seat for the foreseeable future. The economy did get a little good news in November with an improvement in the national unemployment rate and even an uptick in consumer confidence and consumer expectations"
Below are the number of Home Sales and Median House Prices for the state of Wisconsin, Rock County, and Dane County. These stats include Janesville and Madison. Feel free to contact me if you have any questions pertaining to these figures. As you can see, home sales have been increasing substantially this year. What I find most interesting in November's data is that Rock County Wisconsin home prices are actually increasing, while Dane County Wisconsin home prices have been decreasing. Both counties continue to have an uptick in the number of homes sold.
If you would like some insight into how much your home is currently worth, I would be happy to provide you with a free comparative market analysis. This is a report that gives a close estimate to what your home might sell for in your current local Wisconsin real estate market.
Housing Statistics for the State of WI:
November 2011
Home Sales: 3,874
Median Home Price: $133,900
November 2010
Home Sales: 3,334
Median Home Price: $137,000
Housing Statistics for Dane County, WI:
November 2011
Home Sales: 332
Median Home Price: $210,405
November 2010
Home Sales: 250
Median Home Price: $213,475
Housing Statistics for Rock County, WI:
November 2011
Home Sales: 117
Median Home Price: $95,000
November 2010
Home Sales: 104
Median Home Price: $91,000
This information is courtesy of the WRA, Wisconsin Realtors Association. Please follow this link for further details: WRA Housing Statistics
View my report from last month. Wisconsin Housing Statistics