What do Real Estate Agents do to Sell a Home?
Outside of the legal and medical professions, most industries are filled with people that work their tails off without the general public understanding their line of work. This is quite common for people that work in the real estate industry. Here are some of the many things that an agent does to sell a home for a new listing.
Extensive Photos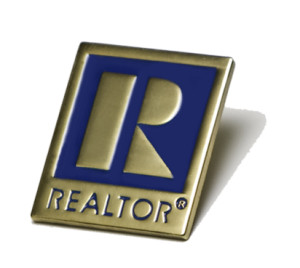 As the old saying goes "a picture is worth a thousand words." Real estate agents will take lots of pictures to show off the best aspects of the home. When prospective buyers have an opportunity to see multiple pictures of a place before they view the property it helps to get the buyers more familiar with the property. It also reduces the number of people who are certain they will not buy a home based on the presence, or lack of, certain features.
Social Media Announcement
With multiple pictures of the property in hand, an agent can post to the various social media sites and alert all their friends and connections that the home is now available. With the multiple interactions found on most of the social media sites this is a great way to spread the word and let potential buyers know about the home's availability and best selling points. Good agents post to multiple sites like Facebook, Google +, Twitter and even Pinterest.
Newsletters
Many real estate agents connect with their past clients and prospects by sending out a monthly or quarterly newsletter. The newsletter can be sent via email or the old fashioned way of postal mail. This gives the agent a chance to pass along helpful information, such as home maintenance tips, energy saving advice as well as all of their new home listings. This is an easy way to reach people that may not be active on social media and still give them a chance to see the home in pictures.
Emails
Some agents aggressively market their listings by sending out emails to their prospective buyer base. These email lists are built over time from a multitude of different sources like, previous clients, internet leads and people that have signed up via their website. Since some home buyers can spend many years searching for a home, this large database of previous contacts can be a key component to selling your home.
On top of that, most agents will present any new listings to their own personal buyer clients who might be interested. Since they have in-depth knowledge of the home, it's much easier to explain the benefits. They will also share the new listing with other agents in their office/company in hopes they promote it to their buyer clients.
MLS Listing
One of the most important things an agent can do is list a home with the MLS (Multiple Listing Service). This service is accessible by local real estate agents and to Realtors® across the country via certain home search websites. When a buyer comes to an agent and asks for a list of potential homes, the agent will use the MLS service to find all available homes in the area. Agents pay yearly to have access to this database in order to be ready when either a buyer or seller is in need.
Showings
When a potential buyer wishes to see a home the real estate agent is the one that meets them at the home and gives them a tour. This is where the real estate agent can show off the home and brag about the top features of the property. Agents often make themselves available day or night for showing to accommodate the schedules of both the buyers and the sellers.
Open Houses
Agents often hold open houses on the property. These typically occur on the weekends, most commonly on Sunday. Occasionally, open houses are held on weeknights as well. An open house provides a 'no pressure' forum for people to tour the home. Many times the attendees are not actively looking to purchase at that moment and many visitors will actually be neighbors. Either way, getting your home in front of the largest audience is key. Any open house visitor could know someone 'in the market' for a home who they may tell.
An experienced real estate agent will put together a complete marketing plan for any new listing to give their client the best chance of selling the property at the anticipated price. Click the following link to see how Rock Realty can successfully market and sell your house: Rock Realty Home Marketing Plan