The SMART Way to Buy Your First Short Sale
Buying a short sale in Madison Wisconsin is quite common right now. The impact of the financial recession has resulted in numerous foreclosures and has left some people with no option but to sell their home for less than the mortgage balance. Buying a Madison area Wisconsin short sale will require a bit of patience and a smart plan.
Understanding the Short Sale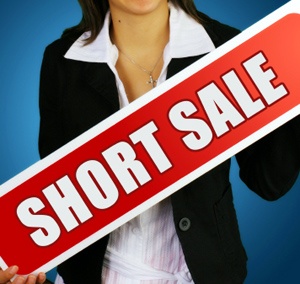 Obviously, the best reason to buy a short sale is for the savings. Most of these properties are discounted as much as 20% off the market price. Buyers can save a considerable amount of money by negotiating the right deal with a motivated seller. However, a good price should only be one consideration. There are other things for the buyer to be aware of such as:
* In order to get a contract on a short sale, it is best to be the first person to contact the seller or selling agent. Being first puts you in more control of the transaction.
* Just because a property is being offered as a short sale does not make it a great deal. Some properties may need extensive work before they can be deemed a safe living environment.
* Banks typically frown on ridiculous low offers. A successful short sale will require you to offer a reasonable amount. This is where an agent can really come in handy.
* Based on the current number of short sales, banks are swamped with these requests. The process for moving the offer through the chain of command does not always progress in an orderly fashion. This requires the buyer to be flexible about a closing date.
All of this means that buying a short sale requires a solid plan; a plan that will get you in front of the right seller, with the right offer.
Putting Together a Good Plan
Follow this outline to help you develop a plan for buying your first short sale.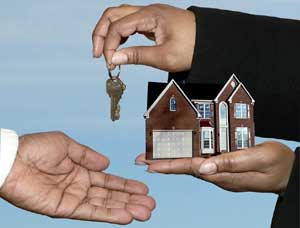 1. First and foremost, you need to meet with a real estate agent that has experience in short sale transactions. This will save you lots of time and trouble throughout the process. The agent can have a conversation with you to determine the type of house you need and look for possible short sale targets.
2. Determine a plan for responding when a short sale becomes available. Decide with your agent how the information will be communicated to you and how soon you can look over the home.
3. Set up a meeting with a local mortgage lender. Getting the financing secured ahead of time will help get your offer approved. A lender that is familiar with short sale transactions would also be beneficial since the closing may happen at any time and the lender will need to be prepared.
Understand that a short sale which seems like a good deal will likely draw attention from several buyers. The person that responds the quickest, with the best offer and the best plan in place, will likely win the bidding war.