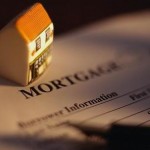 Increased Mortgage Activity
Although the winter months have traditionally been a slow time in the real estate market, business has seen significant improvement across Wisconsin. While it may be premature to proclaim that the recession is ending, these signs do point to an improvement in the overall economy.
Starting Off 2012 with a Bang
Across the state the number of home purchases increased by 11 percent in January 2012 in comparison to the number of homes sold in January 2011. This is a continuation of the trend that began in October of 2011. Although the average home price is still down from the levels of 2006, the improved activity is a good sign.
Refinancing is Hot now
Along with improvements in home sales, refinancing has been quite popular lately. The record low interest rates have caused quite a few people to investigate refinancing their home. Recent reports show that as much as 80% of mortgage applications have been for refinancing.
Primary Key to Fuel Home Sales and Price Improvements
The majority of economists agree that it is too soon to determine if the surge in home sales will last. However, they all agree on one point. A steady, stable growth in the number of people able to return to full time work will drastically help the housing market.
Still a Buyer's Market
The good news for buyers is the available inventory makes it possible for a buyer to review multiple homes and find the one that is best for their needs. The recent statistics show that the current inventory of homes for sale is quite large, but the numbers are moving down. Along with the incredibly low interest rate this marks a great time for new homebuyers to get in their first home as well as for current homeowners to consider selling for either a bigger property or a home in a better area.
Short Sales and Foreclosures add Properties to the Mix
While home prices have declined in recent years due to the struggling economy, some of the best deals can be found in the case of foreclosures and short sales. It is common for a short sale to be in a much better condition than a foreclosure. Most of these owners were living in the home right up until the time they sold the property and moved on. This means that a home that was part of a short sale has a good chance of being in move-in condition. For the do-it-yourself type of people, a foreclosure could be a way to get a home at a tremendous discount and have the option of adding paint, carpet, and fixtures to customize the home to their liking.
Original Post - Increased Mortgage Activity in Wisconsin