Signs That You are Ready to Be a Home Seller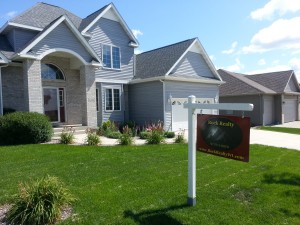 Most people easily recognize when the time is right to buy their very first home. They are tired of their current situation and the appeal of getting their own place is too enticing to resist. However, the signs are not quite so easy to notice when it is time to sell the home. Some home owners have a long, drawn out inner debate before coming to the conclusion that they need to sell and move to another place. Here are some ways that you can know the time has come for you to sell your current home.
The Attachment to the Home is Gone
Many people hang on to a home for far too long because they are emotionally connected to the home. The nursery where they brought home their first born, the hallway where a baby took its first steps and other sentimental memories make it tough to part ways with a home. However, if the idea of selling the home brings about a feeling more of relief and not sadness then you are emotionally ready to move on.
A New Plan Has Developed
If you have already picked out another home, or decided what the next home should look like and what features are necessary, then you are ready to move on. Knowing where you wish to live and what the house should look like is a huge step in getting ready to sell your current home and move to a new place. This type of preparation is typically very motivating for most people and helps them to get everything in order for the move.
Your Finances are In Order
Getting ready to purchase that first home is quite an experience for most people. Monitoring credit scores, reducing debt and keeping all payments up to date while saving up a nest egg takes time and discipline. However, once those habits are in place it is easier to maintain a solid credit score. Also, if you have been in the home for any length of time it is likely that there is built up equity which can be used as a down payment on the next home. All of these factors make it simpler to sell a home and be in the right financial position to purchase another home.
It is Time to Move On
Lots of people have come to the realization that they need to change jobs, end a personal relationship or sell some of their long held items. When the thought occurs to you that you would be OK with the idea of getting rid of your house, then the time has come to move on to a new place.
Sell your home for top dollar, by putting it in front of the largest online pool of buyers! Check out the Rock Realty Marketing Plan.