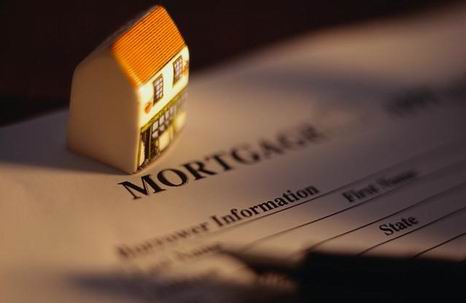 New Employment Numbers has Negative Impact on Mortgage Rates
The recent good news for the job market had a less than desired effect on mortgage rates. Thanks to signs of an improvement in the economy the recent reports stating more people are back to work had an almost immediate impact on trading in the stock market. For years economists have pointed out the inverse relation between home mortgage rates and the general health of the economy. Usually, when investors are worried about risk, they will avoid the stock market and invest more money in to bonds and mortgage backed securities. This flow of cash makes the rates drive lower. However, when times are good and investors rush to the stock market, the opposite effect is felt.
But the Sky is Not Falling
However, this does not mean that any improvement in the stock market will automatically push mortgage rates up. And it also does not mean that the mortgage rates will move dramatically one way or the other. For example, back in the year 2007 the average 30 fixed rate hovered between 6.325% and 6.625%. Now, for the past 3 months, the average rate has moved between 4.345% and 3.875%. This shows roughly a 2% change in rates over the course of 5 years. Mortgage rates do move with the ebb and flow of the economy, but it is rare to see drastic jumps or drops.
What Does this Mean for Homeowners and Potential Homebuyers?
If the economy continues to slowly improve, this means that we may indeed have seen the lowest rates ever. Homeowners that have been wavering between refinancing and hoping for a slightly better rate would be well advised to lock in a rate suitable for their needs.
At the same time, potential homebuyers who are wondering if rates could possibly get any lower may wish to go ahead and put out a contract on a home. Locking in a good rate now for 30 or 60 days could provide a small cushion against any small uptick that will likely come in the next few weeks.
Locking in a Loan
Fortunately, the costs for doing a mortgage loan are still relatively low. Combined with the modest amount to lock in a loan, this is a great time to secure a solid rate. Most lenders are seeing quite a bit of pressure to keep the costs down so it is highly unlikely that the expense of ate locking will jump any time soon. Keep in mind that the current rates are around 3.875%. Rates cannot go to zero because that would mean the lenders are not making any money. Sooner or later, rates will go back up. How high will they go? That is the proverbial "big question" that no one really has an answer for at the moment. Better to get in on the low rates while you can rather than kicking yourself for waiting and missing out.
Original Post - Mortgage Rates Rise on new Employment Numbers